Sale!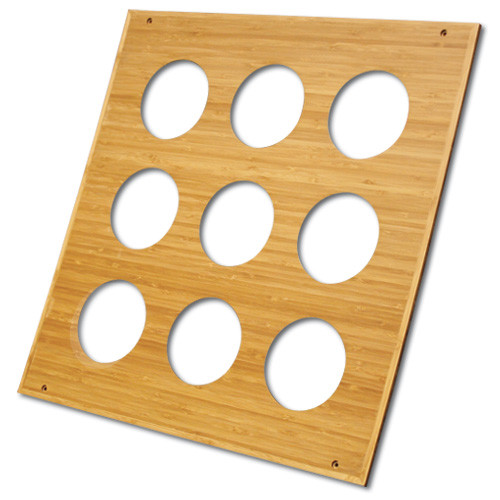 Auralex Bamboo KeyPacs – 9-Hole (Set of 4)
Auralex KeyPacs are semi-reflective patterned panels made from bamboo.
Simply mount them in front of absorptive panels to reduce high frequency absorption and provide a hybrid absorptive/scattering surface. When used this way KeyPacs can help you control mid and low frequencies, without killing off those precious high frequencies that give your room a musical ambience.
KeyPacs are a great tool when you want the acoustics in your room to sound balanced, not dead.
They are available in three different styles: Star, Bubble and 9-Hole designs. The bamboo tiles will certainly draw attention and can be arranged to give your room a unique style or a modern, natural look.
Additional Information
| | |
| --- | --- |
| Dimensions | 21 ½" x 21 ½" x 5/8″ |
| Material | Bamboo |
| Quantity | Four (4) KeyPacs |
| Manufacturer | Auralex |